Apache Junction Bed Bug Extermination & Treatment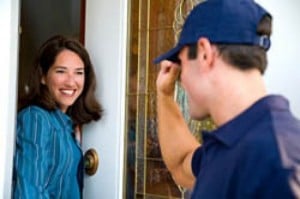 Need to get rid of bed bugs? Phoenix Bed Bug Expert offers guaranteed bed bug treatment and extermination. Bed bug treatments come with a one year warranty.
We have been in the bed bug industry for 4+ years and have helped thousands of Valley residents get rid of their bed bugs through our guaranteed treatments.
Bed Bug Treatment Options – Heat & Chemical
Phoenix Bed Bug Expert offers two different types of treatments – bed bug heat treatment and/or a bed bug chemical treatment. Both are effective and guaranteed to exterminate your bed bugs.
Read below for more information about our treatment options:
Bed Bug Heat Treatment
Heat kills all stages of bed bugs including adults, nymphs, and eggs with just one treatment
Non-toxic, non-chemical approach that penetrates mattresses, wall cavities, and other hard to reach places
One treatment is all it takes – then your bed bugs are gone
One year guarantee – if bed bugs return, you are protected with our warranty
All bed bugs are 100% eliminated following treatment, providing instant relief
Bed Bug Chemical Treatment
This method kills all bed bugs and bed bug eggs within 30 days in most cases
Treat entire home – chemical spray penetrates everything from baseboards to furniture to home furnishings, ensuring all bed bugs come in contact with chemical
Detailed treatment ensuring all cracks and crevices in furniture are treated
Bed bugs are instantly killed once they make contact with the chemical
Commercial Bed Bug Treatment in Apache Junction AZ
In addition to residential properties and homes, we also provide 100% guaranteed commercial bed bug treatments to apartment complexes, office buildings, hotels/motels, nursing homes, senior living facilities, assisted living facilities, sober living and rehab facilities, and more.
What You Need to Know About Bed Bugs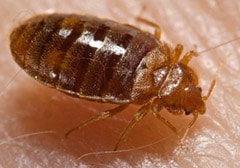 Bed bugs are among the more than 90 species of bugs that feed on warm-blooded living things. They prey on human beings, bats, rodents, and other animals. They need blood to survive so they relentlessly seek for hosts that can keep them nourished.
A female bed bug can lay up to 5 eggs in one day. So, in just a few days, a minor bed bug problem can take a 180 and become a serious disaster, which can often lead to a more costly extermination.
Their eggs are so tiny that they are almost impossible to see with the naked eye. They can be found in bunches of 10 to 50, deposited in different cracks, crevices, nooks, and crannies.
One egg is only twice the size of a grain of salt. Once it hatches, out comes a nymph that is approximately pinhead-sized. An adult bed bug can grow up to a quarter of an inch.
Bed bugs have segmented bodies that are covered in golden hairs. They have limbs that enable them to effectively crawl in all directions, whether on horizontal ground or vertical surfaces.
They are attracted to carbon dioxide, warmth, and certain types of chemicals, so they latch onto their victims that have all three. Nighttime is when bed bugs' activity levels reach their peak. It is the perfect time for them to creep onto humans who tend to be asleep during these hours.
Bed bug mouths are sharp and can cut through skin. Their saliva contains anticoagulants that can trigger different reactions from their hosts.
Humans show varying sensitivities to bed bug bites. Some may not exhibit any kind of reaction at all, while others may end up with something that is extreme and quite serious.
Bed bug bites appear on exposed skin, frequently on the neck, arms, face, and hands. They are minute, red spots that are swollen and itchy.
Bed Bugs in Apache Junction AZ? Early Detection is Crucial
Being able to detect bed bug infestations at the earliest chance plays a crucial role in the success of their management and elimination. According to research, the following are the most common bed bug nesting locations:
Mattresses
Carpets
Baseboards
Boxsprings
Therefore, it is important to check these places out for clusters of these parasites once in a while.
Treatment for Bed Bug Bites
Bed bug bites can be quite bothersome. These small, red bumps on the skin do not heal fast and can remain inflamed for many days and weeks. The itchiness is caused by the chemicals present in the insect's saliva and may persist for an extended period of time.
Calamine lotion
This product works to reduce the swelling and itchiness. It is readily available in pharmacies and drug stores and is reasonably-priced.
Antiseptic cream
This can not only lessen the discomfort brought about by the bites, it can also kill off the culprit bacteria behind the itchiness.
Benzyl alcohol
This can help provide relief from the constant pain and itch of the bed bug bites.
To help you get rid of your bed bug infestations in your property, contact Phoenix Bed Bug Expert for a free estimate.
Call Phoenix Bed Bug Expert for a Free Estimate – 623-202-7924
"Where do I begin…..my family and I were unfortunately dealing with our biggest fear BED BUGS! After doing some research I reached out to Anthony and from my first conversation with him to the very end of this entire process he was absolutely amazing! He is very personable, professional and knowledgeable!"

Rating:5 of 5
Sincerely, Elys H.
Apache Junction AZ Bed Bug Treatment Service Area by zip codes: 85117, 85119, 85120, 85178
Related Post Tags: bed bug control company Apache Junction, bed bug exterminator Apache Junction, bed bug heat treatment Apache Junction, bed bug removal Apache Junction, commercial bed bug treatment Apache Junction, residential bed bug treatment Apache Junction, best bed bug removal company Apache Junction, commercial bed bug removal Apache Junction, companies that get rid of bed bugs Apache Junction, Apache Junction bed bug control, home bed bug treatment Apache Junction, pest control bed bugs Apache Junction