Bed Bug Furniture Removal & Mattress Disposal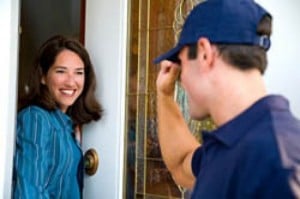 Do you have bed bug infested furniture in your home or residence and searching for a company to remove them? We can help!
In addition to offering 100% guaranteed extermination for bed bugs, we can also assist in bed bug furniture removal, including mattress disposal.
We can help remove all types of bed bug infested furniture including mattresses, box springs, couches, recliners, nightstands, and more. We offer bed bug furniture removal for residential and commercial spaces throughout the Phoenix-metropolitan area.
Call 623-202-7924 for an estimate on furniture removal and mattress disposal
Types of Bed Bug Furniture Removal Offered
We have removed a wide range of bed bug infested furniture including mattresses, box springs, bed frames, carpet, rugs, dressers, nightstands, couches, love seats, recliners, chairs, luggage, clothing, and more. If it has bed bug spotting, or even if you just want us to remove some junk around the house, we can remove it all for you.
When you have a bed bug issue and can't get it under control, we are the one to call for bed bug extermination as well as bed bug furniture removal and mattress disposal.
Call 623-202-7924 today and we can evict your bed bugs along with any evidence they have left behind on your furniture.
What and Where is Bed Bug Spotting on Furniture?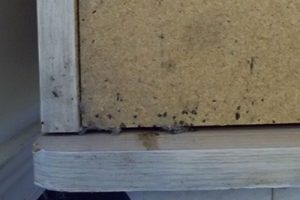 Because bed bug spotting is most often found around the mattress, our most requested service is for mattress disposal, but many other furniture items may also contain bed bug spotting.
Bed bug spotting can be rusty or reddish in color, which is caused by bed bugs being crushed and blood smearing on your fabric.
The second type of bed bug spotting you will see is bed bug feces. Bed bug feces can be identified as black patches and tiny black specks in large quantities found around your mattress and throughout the creases and fold of wood furniture.
If you notice any bed bug spotting on your furniture and want a professional company to dispose of bed bug infested furniture, give us a call for a free estimate.
How Much Does Bed Bug Furniture Removal Cost?
The cost to remove bed bug infested furniture will vary depending on the volume and location of the furniture we will be removing. To get pricing for bed bug furniture removal or mattress disposal, call 623-202-7924.
Our bed bug services, including furniture removal and mattress disposal, are available for all types of properties including homes, apartments, condos, offices, hotels/motels, nursing homes, and more.
Bed Bug Customer Testimonials
"Never thought I would have bed bugs, but when I found out I did I searched several companies and Phoenix Bed Bug Expert was clearly the best. Loving that one year warranty. Would definitely recommend to family and friends."

Rating:5 of 5
Sincerely, Marcus M.