Fountain Hills Bed Bug Extermination & Treatment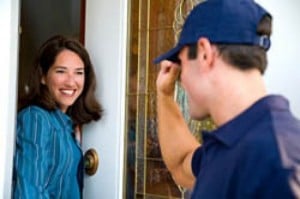 Need to get rid of bed bugs? Phoenix Bed Bug Expert offers guaranteed bed bug treatment and extermination. Bed bug treatments come with a one year warranty.
We have been in the bed bug industry for 4+ years and have helped thousands of Valley residents get rid of their bed bugs through our guaranteed treatments.
Bed Bug Treatment Options – Heat & Chemical
Phoenix Bed Bug Expert offers two different types of treatments – bed bug heat treatment and/or a bed bug chemical treatment. Both are effective and guaranteed to exterminate your bed bugs.
Read below for more information about our treatment options:
Bed Bug Heat Treatment
Heat kills all stages of bed bugs including adults, nymphs, and eggs with just one treatment
Non-toxic, non-chemical approach that penetrates mattresses, wall cavities, and other hard to reach places
One treatment is all it takes – then your bed bugs are gone
One year guarantee – if bed bugs return, you are protected with our warranty
All bed bugs are 100% eliminated following treatment, providing instant relief
Bed Bug Chemical Treatment
This method kills all bed bugs and bed bug eggs within 30 days in most cases
Treat entire home – chemical spray penetrates everything from baseboards to furniture to home furnishings, ensuring all bed bugs come in contact with chemical
Detailed treatment ensuring all cracks and crevices in furniture are treated
Bed bugs are instantly killed once they make contact with the chemical
Commercial Bed Bug Treatment in Fountain Hills AZ
In addition to residential properties and homes, we also provide 100% guaranteed commercial bed bug treatments to apartment complexes, office buildings, hotels/motels, nursing homes, senior living facilities, assisted living facilities, sober living and rehab facilities, and more.
What Do Bed Bugs Look Like?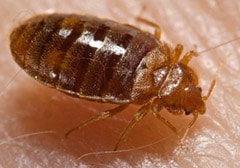 Bed bugs are among the most abhorred household pests. They are parasites that can lead to various health issues, including pain, discomfort, and allergic reactions.
They can even trigger the development of sleeping and psychological problems. Because of how much damage they are capable of, it only makes sense to prioritize finding the best techniques to prevent them and the most effective methods to get rid of them.
Here's some information about what bed bugs look like:
Bed bugs are small, typically between 4 and 9 millimeters long and 1 and 3 millimeters wide during adulthood.
They hatch from eggs laid by the females and start off as light-colored or translucent.
As they mature, they go through molting and turn brown.
Full-grown adult bed bugs are either light brown or red in color.
They are flattened and about the same size and shape of an apple seed.
Soon after hatching, the nymphs begin scrounging for a host so that they can feed.
After a meal, their bodies turn red and they go back to hiding.
They have do not have wings and do not fly.
They have a segmented body that is covered with fine hairs.
They have a similar movement pattern as that of ants.
Their mouthparts are razor-sharp and able to cut through skin.
How To Inspect For Bed Bugs in Fountain Hills
Look for a bed bug nest. These pests live in groups and can be spotted fairly easily by examining furniture and other objects up close.
Watch out for blood-like dots on linens, bedding, and other items. These stains are actually bed bug feces and can either be dark brown or dark red.
Take notice of their skin shedding. Remember that bed bugs undergo molting as they grow from a young one to an adult, and throughout that course, they shed skin and leave evidences of their existence.
Check skin for bite marks. While some insect bites tend to resemble others pretty closely, bed bug bites are distinguishable by notable characteristics such as redness, inflammation, pain, and severe itching.
Where Do Bed Bugs Hide?
Cracks and crevices. Thanks to their microscopic size, bed bugs are able to setup their nesting grounds in small and tight areas. Whether it is an inch-long crack on the floor boards or a penny-sized hole in the wall, expect bed bugs to find these spots and start a community.
Wall fixtures. Bed bugs have the perfect limbs to be able to crawl up walls, so anything nailed or hanging on vertical surfaces is not safe from these pesky creatures. Wall clocks, photo frames, lamps, and other items can become infested with bugs once these insects find their way there.
Furniture. Tables, couches, chairs, cabinets, and drawers are also prone to becoming bed bug nests. These furnishings have to be examined upside down and front-to-back once in a while to immediately see any sign of an infestation and be able to stop it from spreading.
Bedroom. The bedroom is probably the most popular place where bed bugs are commonly found. Because they are constantly on the hunt for a prey that can supply them their food, they see bedrooms as the best place to hide as it is where people spend hours sleeping.
They can sneakily attack and bite while their victims are sound asleep, and just leave without being noticed once they are full. They can hide in the bed frames, mattresses, pillows, sheets, and blankets.
Call Phoenix Bed Bug Expert for a Free Estimate – 623-202-7924
"These guys are solid. I got what I paid for and more. Unlike other pest services I used before, Anthony is very personable and makes sure the problem is taken care of. He walked me and the Mrs. through step by step. If you're looking for a reliable company, look no further."

Rating:5 of 5
Sincerely, Matthew M.
Fountain Hills AZ Bed Bug Treatment Service Area by Zipcodes: 85268, 85269
Related Post Tags: bed bug control company Fountain Hills, bed bug exterminator Fountain Hills, bed bug heat treatment Fountain Hills, bed bug removal Fountain Hills, commercial bed bug treatment Fountain Hills, residential bed bug treatment Fountain Hills, best bed bug removal company Fountain Hills, commercial bed bug removal Fountain Hills, companies that get rid of bed bugs Fountain Hills, Fountain Hills bed bug control, home bed bug treatment Fountain Hills, pest control bed bugs Fountain Hills