Laveen Bed Bug Exterminator & Treatment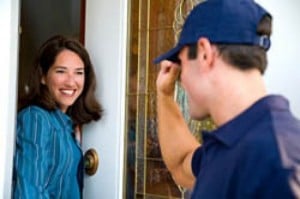 Need to get rid of bed bugs? Phoenix Bed Bug Expert offers guaranteed bed bug treatment and extermination. Bed bug treatments come with a one year warranty.
We have been in the bed bug industry for 4+ years and have helped thousands of Valley residents get rid of their bed bugs through our guaranteed treatments.
Bed Bug Treatment Options – Heat & Chemical
Phoenix Bed Bug Expert offers two different types of treatments – bed bug heat treatment and/or a bed bug chemical treatment. Both are effective and guaranteed to exterminate your bed bugs.
Read below for more information about our treatment options:
Bed Bug Heat Treatment
Heat kills all stages of bed bugs including adults, nymphs, and eggs with just one treatment
Non-toxic, non-chemical approach that penetrates mattresses, wall cavities, and other hard to reach places
One treatment is all it takes – then your bed bugs are gone
One year guarantee – if bed bugs return, you are protected with our warranty
All bed bugs are 100% eliminated following treatment, providing instant relief
Bed Bug Chemical Treatment
This method kills all bed bugs and bed bug eggs within 30 days in most cases
Treat entire home – chemical spray penetrates everything from baseboards to furniture to home furnishings, ensuring all bed bugs come in contact with chemical
Detailed treatment ensuring all cracks and crevices in furniture are treated
Bed bugs are instantly killed once they make contact with the chemical
Laveen Bed Bug Infestation
Wondering where bed bugs hide? Bed bugs are tiny, creepy, and crawly creatures that can cause a lot of damage to human beings. They hide in all places where they can easily attach to the human hosts. This usually ends up being the cracks in the mattress and box spring, bedding, furniture, baseboards, cracked walls, carpets, etc.
When bed bugs bite humans, they often appear in a line. Bites can cause rashes, raised red welts, along with itching and burning of your skin.
Spotted a bed bug? What to do?
If you have spotted bed bugs or have signs of a bed bugs bites, it is time that you call a professional exterminator that specializes in bed bugs. They will provide you with an inspection and estimate to treat the bed bug infestation in your home.
Do not think this problem will go away by ignoring or using store-bought chemicals from Home Depot or Lowes. Even the ones that are made specifically for bed bugs do not work because bed bugs have built up a resistance to these store-bought chemicals. It will only lead them to hide further and spread to other areas of your home.
A pregnant bed bug can lay 1,000 new eggs in three months. Before the bed bugs spread like wildfire in your home, it is important to eradicate it from your home completely.
Whether you try home remedies you find on the internet or the over the counter sprays and locations, you will not be able to get rid of these bed bugs completely without the help of a professional bed bug exterminator.
If your aim is to completely get rid of these bed bugs in your home, then you need to call an experienced bed bug exterminator. Phoenix Bed Bug Expert is a fully licensed and insured exterminator that specializes in bed bugs.
Bed bug treatments guaranteed for up to a year. Call 623-202-7924 for free estimate.
How Our Laveen Bed Bug Experts Get Rid of Bed Bugs
Bed bugs have the tendency to multiply very quickly. They can carry out a full-on infestation in your house within 5 to 6 months. Hence, early detection and prevention is the key to stop its infestation before a more serious and pricey treatment is needed.
Here are the steps that are followed by us to provide bed bug extermination with a 100% success rate:
First we schedule an in-home bed bug inspection to discover the root of your bed bug infestation.
A licensed and trained bed bug expert will carry out a proper inspection looking for any presence of bed bugs in your home. They will examine the entire home, including the mattress, bedding, furniture, carpets, rugs, linens, etc.
After the bed bug inspection, the bed bug expert will suggest the best course of action to eradicate them completely.
Our chemical and heat treatments are both guaranteed to work. We offer up to a one year warranty.
"I have had bed bugs invading my house for about a year now and have tried everything under the sun to get rid of them. I finally decided to call a professional to get the job done, and the Phoenix Bed Bug Expert did just that"

Rating:5 of 5
Sincerely, Linda M.