Paradise Valley Bed Bug Extermination & Treatment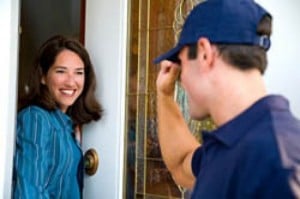 Need to get rid of bed bugs? Phoenix Bed Bug Expert offers guaranteed bed bug treatment and extermination. Bed bug treatments come with a one year warranty.
We have been in the bed bug industry for 4+ years and have helped thousands of Valley residents get rid of their bed bugs through our guaranteed treatments.
Bed Bug Treatment Options – Heat & Chemical
Phoenix Bed Bug Expert offers two different types of treatments – bed bug heat treatment and/or a bed bug chemical treatment. Both are effective and guaranteed to exterminate your bed bugs.
Read below for more information about our treatment options:
Bed Bug Heat Treatment
Heat kills all stages of bed bugs including adults, nymphs, and eggs with just one treatment
Non-toxic, non-chemical approach that penetrates mattresses, wall cavities, and other hard to reach places
One treatment is all it takes – then your bed bugs are gone
One year guarantee – if bed bugs return, you are protected with our warranty
All bed bugs are 100% eliminated following treatment, providing instant relief
Bed Bug Chemical Treatment
This method kills all bed bugs and bed bug eggs within 30 days in most cases
Treat entire home – chemical spray penetrates everything from baseboards to furniture to home furnishings, ensuring all bed bugs come in contact with chemical
Detailed treatment ensuring all cracks and crevices in furniture are treated
Bed bugs are instantly killed once they make contact with the chemical
Commercial Bed Bug Treatment in Paradise Valley AZ
In addition to residential properties and homes, we also provide 100% guaranteed commercial bed bug treatments to apartment complexes, office buildings, hotels/motels, nursing homes, senior living facilities, assisted living facilities, sober living and rehab facilities, and more.
How to Identify a Bed Bug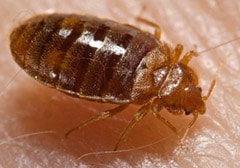 Some people may have a hard time telling apart bed bugs from other types of bugs, so here are the most distinguishable physical characteristics of a bed bug:
Bed bugs hatch from eggs and they start out as hatchlings that are barely 2 millimeters long. At this stage, they are translucent until they feed and turn red.
Once they molt, they shed off skin and turn a certain shade of brown.
During adulthood, bed bugs can grow up to 9 millimeters in length and 3 millimeters in width. They can be brown or red in color. They are oval-shaped, flat, and do not have wings.
Bed Bug Hiding Spots – How to Find Bed Bug Nests
In order to locate where bed bugs hide, it is helpful to know what environmental conditions they prefer to setup a hideout.
Bed bugs are blood-sucking pests. They hunt for living creatures that can provide them constant supply of blood. They target human beings, first and foremost, as we are just so many and easy to find.
For these reasons, bed bugs like to camp near places where we spend a lot of our time, i.e. in the bedroom, as we sleep at night. Because of their small size and inconspicuous color, they can stealthily crawl towards us, their prey, and unnoticeably suck our blood as we lie unconscious for several hours.
We only realize that we have been bitten once we wake up and see the small, swollen, red bumps on our faces, hands, and arms, and are causing us to scratch our skin so hard.
Bed bugs can also be found in other places. In a living room, these parasites can build their nests in the tiniest cracks on the floorboards, a small gap behind the wallpapers, and a pin-sized hole in one corner of a room.
They can live inside picture frames, clocks, lamps, and other wall fixtures. They can nest in couches, dining tables, bookcases, cabinets, and drawers. They can even be present in carpets, rugs, and mats, usually along the edges.
DIY Bed Bug Treatment vs. Professional Treatment
When faced with a bed bug problem, many may look for an instant solution that can be done quickly and cheaply. Below we have listed some do-it-yourself methods on dealing with a bed bug problem, but very rarely have we ever seen someone be able to eradicate their bed bugs without the use of a professional pest control company.
Vacuuming an entire house on a regular basis can be tedious, but it can actually help minimize the chances of an infestation. Floor cracks, electric sockets, couches, cabinets, tables, and bookcases are some of the usual hiding places of bed bugs, so try to go behind and under these furniture pieces to remove the beginning or already existing bed bug nests.
Because bed bugs are quite common in bedrooms and things found in or near the bed, such as linens, pillows, and sheets, washing these appropriately can help eliminate bed bugs. By setting the washing machine to high heat, the pests are effectively slaughtered and your belongings are left fresh and clean.
The use of sprays and insecticides is also an option, but spot treatment will not work. These products may also not be strong enough to kill off the entire bed bug population in an area. They have to be done alongside other treatment techniques to achieve much better results.
For more a bed bug problem, hiring a professional exterminator is the best route to go. With our knowledge and expertise, as well as specialized equipment and tools, we can eradicate all your bed bugs. Call Phoenix Bed Bug Expert now to solve all of your bed bug problems!
Call Phoenix Bed Bug Expert for a Free Estimate – 623-202-7924
"When we learned that a house guest had brought bed bugs into our home over the holidays, we were pretty freaked about the situation. Anthony was wonderful, very patient with us. He is very thorough in his work. He gets my highest recommendation."

Rating:5 of 5
Sincerely, Cinder M.
Paradise Valley AZ Bed Bug Treatment Service Area by Zip Codes: 85253
Neighborhoods/Communities: Ashler Hills Estates, Ashler Hills Ranch, Canyon Ridge Estates, Casas Del Cielo, Colina Del Norte, Desert Foothills North, Desert Vista Trails, Desert Wind, Diamond Creek, Dove Valley Ranch, Estates at Palos Verdes, Lone Mountain Ranch, Rancho Manana, Tatum Ranch, Tatum Vista, Tonto Hills, Vista Norte