Scottsdale AZ Bed Bug Extermination & Treatment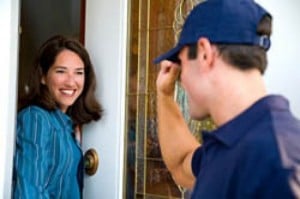 Need to get rid of bed bugs? Phoenix Bed Bug Expert offers guaranteed bed bug treatment and extermination. Bed bug treatments come with a one year warranty.
We have been in the bed bug industry for 4+ years and have helped thousands of Valley residents get rid of their bed bugs through our guaranteed treatments.
Bed Bug Treatment Options – Heat & Chemical
Phoenix Bed Bug Expert offers two different types of treatments – bed bug heat treatment and/or a bed bug chemical treatment. Both are effective and guaranteed to exterminate your bed bugs.
Read below for more information about our treatment options:
Bed Bug Heat Treatment
Heat kills all stages of bed bugs including adults, nymphs, and eggs with just one treatment
Non-toxic, non-chemical approach that penetrates mattresses, wall cavities, and other hard to reach places
One treatment is all it takes – then your bed bugs are gone
One year guarantee – if bed bugs return, you are protected with our warranty
All bed bugs are 100% eliminated following treatment, providing instant relief
Bed Bug Chemical Treatment
This method kills all bed bugs and bed bug eggs within 30 days in most cases
Treat entire home – chemical spray penetrates everything from baseboards to furniture to home furnishings, ensuring all bed bugs come in contact with chemical
Detailed treatment ensuring all cracks and crevices in furniture are treated
Bed bugs are instantly killed once they make contact with the chemical
Commercial Bed Bug Treatment in Scottsdale AZ
In addition to residential properties and homes, we also provide 100% guaranteed commercial bed bug treatments to apartment complexes, office buildings, hotels/motels, nursing homes, senior living facilities, assisted living facilities, sober living and rehab facilities, and more.
Bed Bug Infestation in Scottsdale? Call the Experts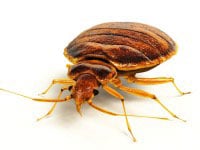 When you are suffering from a bed bug infestation, you may be tempted to try to deal with the problem with yourself. Unfortunately the only way to get rid of bed bugs is through treatment by a licensed professional.
Many people try the DIY approach and head to their nearest Home Depot or Lowes to pick up bed bug spray or foggers. But no matter what brand you decide on — or how much you spend on it — your bed bug problem will still exist after using it because bed bugs have become resistant to store-bought chemicals. When you use these products, you push the bed bug infestation into other rooms which may make treatment more costly.
The only way to get rid of bed bugs is through our two guaranteed bed bug treatment options – heat or chemical
Scottsdale Bed Bug Heat Treatments
Bed bugs cannot withstand extreme heat and neither can their eggs. By heating your home up to 150 degrees, bed bugs are quickly killed without any hope of continuing their breeding cycle.
The effectiveness of heat treatment lies in the fact that there is no place for bed bugs to hide. The entire home is heated which permanently prevents the spreading and breeding of bed bugs.
You receive a one year warranty with our bed bug heat treatments. If you ever see a bed bug within your warranty period, give us a call and we will come back out to re-treat. Heat treatments are more expensive, but you have that immediate same-day relief from the bed bugs and bites.
Scottsdale Bed Bug Chemical Treatments
An affordable bed bug treatment option in Scottsdale is a chemical treatment. The chemicals we use are guaranteed to work but take up to 30 days to take full effect. This is because of bed bug eggs that have been laid but not yet hatched. As new bedbugs hatch, they will also be exposed to our chemical and die as a result.
Our chemical treatments come with up to a six-month warranty.
Our Scottsdale Bed Bug Experts are ready to take on your bed bug infestation. Contact us for a free estimate on bed bug extermination that's guaranteed to work.
Call Phoenix Bed Bug Expert for a Free Estimate – 623-202-7924
"I was so worried about the infestation in my home with bedbugs I called everyone and finally Phoenix Bed Bug Experts we're able to answer all my question and cater to my needs. I would highly recommend them to anyone with bedbugs they're very professional and friendly as well! Thanks so much!"

Rating:5 of 5
Sincerely, Gabrielle G.
Scottsdale AZ Bed Bug Service Area by Zip Codes: 85257, 85251, 85250, 85258, 85260, 85254, 85259, 85255, 85266, 85262
Related Post Tags: bed bug control company Scottsdale, bed bug exterminator Scottsdale, bed bug heat treatment Scottsdale, bed bug removal Scottsdale, commercial bed bug treatment Scottsdale, residential bed bug treatment Scottsdale, best bed bug removal company Scottsdale, commercial bed bug removal Scottsdale, companies that get rid of bed bugs Scottsdale, Scottsdale bed bug control, home bed bug treatment Scottsdale, pest control bed bugs Scottsdale