Phoenix Bed Bug Inspection – Residential/Commercial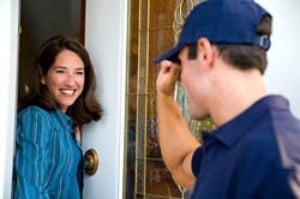 If you are not quite sure if you have a bed bug infestation, then our bed bug inspection service would be perfect for you.
Because bed bugs are so small and extremely good at hiding, it can often be very difficult to locate them for a person who does not deal with bed bugs every day like we do.
The most important thing is that if you believe you have a bed bug infestation, you should not ignore the problem and contact a bed bug extermination expert as soon as possible. If you have caught the problem early enough, you can save hundreds of dollars by not having to use the heat treatment option.
Our Phoenix Bed Bug Inspection Process
We conduct our bed bug inspections by checking all rooms, beds, couches, nightstands, and other areas that bed bugs are often found. We look for indicators like…
Live Bed Bugs: This is a very clear sign that you have a bed bug infestation. If we find live bed bugs, we will help determine which rooms they have spread to
Fecal Spots: Bed bug fecal spots can often look like a black bump on a hard surface or a fabric marker on a soft surface
Bed Bug Skins and Casings: We will search for skins and casings because bed bugs shed their skin multiple times
Residential & Commercial Bed Bug Inspections
Whether you live in a home or apartment that is infested with bed bugs, or need bed bug extermination for a commercial building, we have the expertise and knowledge to help with both. We have inspected and treated a wide range of properties including homes, apartments, hotels, medical buildings, assisted living centers, and more.
Because bed bugs are the only pest we treat, we can provide a superior service compared to a general pest control company when it comes to both bed bug inspections and treatments.
What to Expect After Bed Bug Inspection
Once we have conducted our bed bug inspection, our Bed Bug Expert will speak with you regarding his or her findings. To help identify where you infestation may have came from, our Bed Bug Expert may ask you questions about the inhabitants who sleep in rooms where bed bug evidence was found.
If any evidence of bed bugs were found, our Bed Bug Expert will go over our two treatment options – a chemical/pesticide spray treatment or a bed bug heat treatment.
Both treatments are 100% guaranteed to work, but the chemical option will take up to 30 days to eradicate an infestation while a bed bug heat treatment will get rid of all bed bugs and eggs on the same day we treat.
With the heat treatment option, you will receive a one year warranty, or a six-month warranty with the chemical/pesticide option. If you see any bed bugs during your warranty period, just call us and we will retreat.
Questions About Phoenix Bed Bug Inspections?
If you have questions regarding our Phoenix bed bug inspections, please give us a call at 623-202-7924 or send us an email.
Bed Bug Customer Testimonials
"These guys were so great! I was so embarrassed and uncomfortable with having bed bugs, they made me feel very comfortable and took care of our small infestation very quickly!"

Rating:5 of 5
Sincerely, Tassy B.