Bed Bug Dogs – Canine (K9) Bed Bug Inspections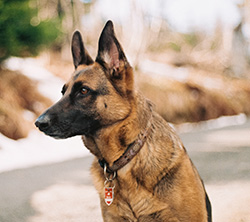 We often will get asked about using canines to sniff out bed bugs. Do they work? Are they better at detecting bed bugs than humans?
Based on our experience as well as a study documenting a 44% success rate for bed bug canine detection, we do not recommend this option unless you are in a very large commercial warehouse where a human visual inspection may not be a viable option.
Whenever it is possible, a visual bed bug inspection from a human will be the best way to determine if you are dealing with a bed bug infestation. You can call 623-202-7924 to schedule a visual bed bug inspection by a human.
Tips for Hiring Bed Bug Canine Detection Service
If you must hire a bed bug dog/canine inspection service, here are a few tips:
The dog and his handler have been properly trained for this type of detection and holds the proper certifications by a reputable K-9 academy
The handler takes time to reinforce his dog daily (for best chances of detection)
The handler follows the dog and reports on any alerts for further inspection
Why We Do Not Recommend Bed Bug Sniffing Dogs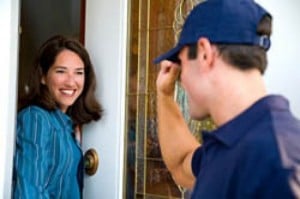 According to the Journal of Economic Entomology, bed bug canines were only able to successfully sniff out 44% of infestations. This means that 56% of infestations weren't found, either by the dog or their handler… not a very good bet when they are wrong more than they are right.
There have also been many instances where a customer has had a bed bug dog come out first, told there were no bed bugs found, yet continued to get bites. After we got out there to perform a visual human inspection, the infestation was found.
We have also seen other instances where bed bug sniffing dogs misidentified carpet beetle larvae as a bed bug. And worst of all, we have heard of cases where the bed bug dog handler will not visually confirm if you have bed bugs after the dog has alerted.
For these reasons and more, we suggest a visual bed bug inspection by a human instead of bed bug sniffing dogs.
Call for a Visual Bed Bug Inspection by an Expert
To schedule a visual bed bug inspection by a licensed Bed Bug Expert, call 623-202-7924. You can also request an inspection/estimate online by clicking here.
"Bed Bugs used to be a nightmare any time one of my properties would become infested with them, but now I just call Anthony and he takes care of it. He always picks up the phones and arrives quickly to so it's no longer a headache."

Rating:5 of 5
Sincerely, Kelley R.